Amina Ali and Patrick Rodgers/Curtis Hughes live 8 houses down from each other on the same street in Laurel. They went to settlement on their houses wthin a week of each other, yet they didn't know each other. Just seemed natural to me to have an open house for both houses at the same time. So that's what we did on Saturday, September 14th - we had a double "Come Meet Your New Neighbors Party" at both houses. All expenses were picked up by me, Monica Atkins (loan officer) and Rodney Henry (building inspector), including food, beverages, invitations and decorations. All the home owners had to do was to show up and play hostess. It turned out to be a networking extravaganza and the new home owners found out about lawn care services, pet sitters, the neighborhood watch and repair people in the neighborhood. Amina's daughter even found a new friend her age. Congrats to the new home owners - and thanks for letting us be a part of this very special evening.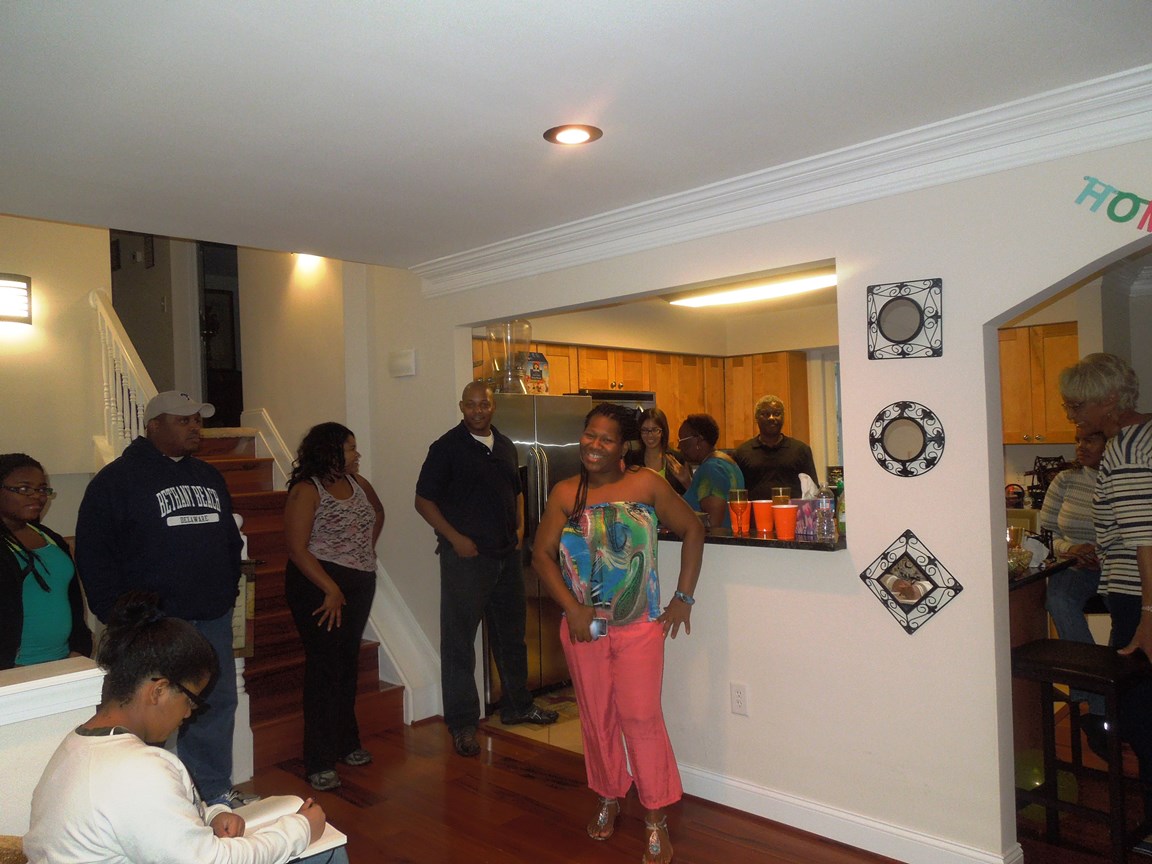 Laurel Maryland REal Estate Sales and Solutions -EXIT Right Realty
EXIT Right Realty is one of the areas fastest growing real estate firms. We specialize in helping buyers and sellers invest in Real Estate in Laurel MD and surrounding areas.